Purpose of the study?
[Power / Sample Size]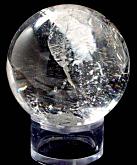 Hi Ihababdallah,
❝ […] if a study design is 5x5 cross over trial, reference, 3 treatments, and placebo, and I would like to estimate the sample size ?

See the subject line. If
you
will tell
us
the purpose of the study,
we
may help.
What do you want to demonstrate? Equivalence of the treatments to the reference and superiority of all to placebo or what?
—
Dif-tor heh smusma 

🖖🏼

Довге життя Україна! 


Helmut Schütz


The quality of responses received is directly proportional to the quality of the question asked. 
🚮
Science Quotes
---
Complete thread: