Events in India
[Conferences / Workshops]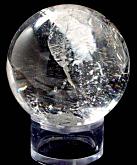 Hi arl_stat,
❝ Please plan for India too...

I don't
plan
any of those events (except the annual BioBridges in Prague) – I
list
only the ones I am aware of.
If
you
know ones taking place in India, please post them here.
—
Dif-tor heh smusma 

🖖🏼

Довге життя Україна! 


Helmut Schütz


The quality of responses received is directly proportional to the quality of the question asked. 
🚮
Science Quotes
---
Complete thread: