BE wo local originator
[Regulatives / Guidelines]
Hi Pharma_88,
are you
really
located in China – or rather in Gujarat?
❝ We got an inquiry to conduct BE for XYZ molecule but at the time of feasibility we came to know that RLD for XYZ molecule is not approved/marketed in our country. Means there is no RLD.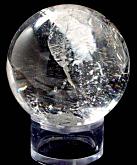 We don't have a crystal ball. Which country are you aiming at?
❝ Still sponsor wants to market their product. In this case, what we can do? Can we do directly PK study or Phase III study of sponsor's product in patients?

A foreign reference product is acceptable only in the Eurasian Economic Union and China (and under certain conditions in Australia and South Africa).
AFAIK, a "well established" local product (which is not the originator's) is possible only in the EEU and China.
Otherwise, Phase III.
—
Dif-tor heh smusma 

🖖🏼

Довге життя Україна! 


Helmut Schütz


The quality of responses received is directly proportional to the quality of the question asked. 
🚮
Science Quotes
---
Complete thread: