BioBridges 2020
[Conferences / Workshops]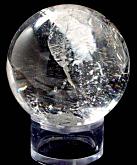 Hi Simon,
» Will https://www.biobridges.eu happen next year?

We hope so.

» I'm looking when and where to schedule some training; particularly for IVIVC as we typically only run one course in EU per year.

Prague is a great city. As last year we will run a survey asking attendees of BioBridges for preferred dates of next year's meeting. Likely 3
rd
/4
th
week of September again. I'll keep you informed.*
» PS hope this shameless plug is OK ....

Sorry,
no commercial posts in the Forum
.
---
Preferences for 2020 acc. to the survey as of 11 Oct:
24/25 Sep (Th/Fr): 51.4%
23/24 Sep (We/Th): 12.9%
not specified:     35.7%
—
Cheers,
Helmut Schütz


The quality of responses received is directly proportional to the quality of the question asked. ☼
Science Quotes
---
Complete thread: