High CV?
[Design Issues]
Dear Helmut,
» Adding to Detlew's wise words: For a CVwR of 54% I would expect no inflation of the TIE with the FDA's RSABE and practically none with the EMA's ABEL.

where did this CV
wR
you mention came from? I couldn't detect such a number in this thread. Did you use a crystal ball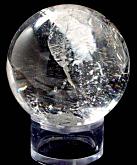 to figure it out in M.tareq's post? Or do you have some insider information?
—
Regards,

Detlew
---
Complete thread: